DUNIA berduka mendengar berita dari Lucy, Robert dan Tim Hawking ketiga anak sang maestro fisika. Fisikawan terkemuka Stephen Hawking (76 th), secara resmi dikabarkan meninggal dunia, di Cambridge, Inggris.
Berjudul mencari pengganti Hawking,tulisan ini agaknya terdengar terlalu terburu-buru. Bukan karena belum kering airmata kita atas kepergiannya, tetapi juga fisikawan yang disebut sebagai "The Modern Cosmology's Brightest Star" oleh The Guardian ini tidak hanya terkenal karena karyanya yang kontroversial tetapi juga begitu limitless. Beyonds people's imagination!
Barangkali, setidaknya menurut saya, mudah mencari pengganti sastrawan, ahli bahasa bahkan politisi yang setiap tahunnya bisa bermunculan figures baru yang hanya dengan sedikit bantuan blow updari media, merekaakan menjadi sorotan. Tenar bak aktor holywood.
Lihatlah jumlah seniman, penulis atau politikus yang tumbuh subur di belahan dunia mana saja.Tapi mencari fisikawan sekelas Hawking belum tentu ada dalam beberapadekade kedepan. Dia ini, ibarat gadget, adalah versi limited edition!Adakah sosok muda yang mampu menyamai sinar terang sang fisikawan? Lalu, katakanlah kita semua bisa menjadi juri, kriteria apa saja yang pantas untuk menggantikan Hawking?
Setelah membahas Profersor Hawking, bukan hanya soal sisi akademisnya tetapi juga bagaimana pandangan dan prinsipnya dalam menjalani hidup. Mari kita lihat, mampukah beberapa nama di bawah ini memancarkan sinar segelap dan semenarik lubang hitam Sang Hawking.
Michael Green
Dia adalah pria yang sempat diberitakan di The Guardian dengan headline "The Next Stephen Hawking: String Theory Pioneer gets Cambridge Post" beberapa saat lalu. Green adalah seorang fisikawan Cambridge yang mempelopori gagasan bahwa segala sesuatu d alam semesta terdiri dari sekumpulan energi dengan getaran kecil. Penemuannya ini bahkan diakui mampu menggeser posisi Hawking.
Kerennya lagi, Profesor Green, yang juga merupakan Fellow of the Royal Society, telah menduduki posisi Lucasian Professor of mathematics di tahun 2009-2015, gelar yang juga disandang oleh sang maestro Hawking. The Lucisian Chair ini bak kursi yang diduduki oleh para brilliant minds yang mengantri seperti Issac Newton (1669-1702), diduduki oleh Stephen Hawking selama 3 dekade (1979-2009) dan beberapa nama lainnya.
Sabrina Gonzalez Pasterki
Wanita yang tak tanggung-tanggung disebut sebagai pengganti Einstein ini juga disebut "pinternya gak ketulungan" di beberapa media massa. Sabrina melakukan penelitian yang hasilnya disandingkan dengan karya Einstein dan Hawking, dua rockstar fisika dunia.
Wanita yang bermimpi menjadi ahli aeronaulitical ini berhasil menerbangkan pesawat pertama kalinya di usia 9 tahun dan berhasil masuk MIT saat umur 14 tahun dan saat ini terdaftar sebagai kandidat Doktor di Harvard University. Gilak! Sebagai wanita kelahiran 1993, siapa yang tak kagum akan pencapaiannya?
Ada beberapa pencapaian Sabrina yang tak bisa dianggap sebelah mata. Tahun ini misalnya, ia disebut  dalam Albert Einstein Foundation Genius: 100 sebagai satu dari seratus innovator, seniman, ilmuwan dan visioner terbaik saat ini dan masuk dalam Forbes 30 under 30 Science Judge tiga tahun berturut-turut sejak 2015. Tahun lalu dinobatkan sebagai 3 besar ilmuwan paling trending di 2017 oleh Google Trends.  Di tahun yang sama, 2017, ia dianugrahi sebagai The Genius oleh Marie Claire Foundation. Muda dan menginspirasi bisa jadi kelebihan utamanya dalam kriteria pengganti Hawking.
B. Scott Gaudi
Dia adalah seorang professor sekaligus astronom di Discovery and Space Exploration di Ohio University, Amerika. Sebelumnya dia membidangi The Theoretical Astrophysics Division of the Harvard-Smithsonian Center for Astrophysics, di Massachusetts. Dia adalah pemimpin tim yang menemukan KELT-9b, planet terpanas di jagat raya. 
Setelah satu dekade melakukan riset dan melakukan verifikasi, Gaudi dan timnya menemukan sebuah planet besar (exoplanet) baru yang menarik perhatian karena suhu panasnya.
Pada tahun 2011, Profesor Gaudi menerima penghargaan dari Obama bernama Presidential Early Career Award for Scientists and Engineers (PECASE).Pernghargaan ini merupakan penghargaan tertinggi yang diberikan pemerintah Amerika untuk para ahli ilmu pengetahuan dan tehnik dalam karir penelitian mereka.Kiprahnya di bidang astronomi juga diakui oleh Helen B. Warner Prize sebagai Significant Contribution to Observational or Theoretical Astronomy yang diselenggarakan oleh American Astronomical Society.
Selain itu dia dijuluki dengan 10 Rising Stars of Astronomy oleh Astronomy Magazine dan 20 Scientist to watch in the next 20 years oleh Discover Magazine.
Marla Geha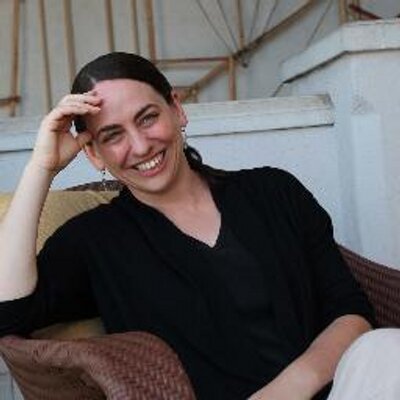 Saatnya perempuan dan yang muda yang berperan! Marla Geha, wanita berusia 35 tahun ini adalah seorang profesor di Astronomy Department and Physic Department di Yale University, USA dan merupakan Direktur dari Yale Telescope Resources.
Di sanalah tempatnya ia menggunakan teleskop terbesar di dunia untuk mempelajari galaksi-galaksi terkecil yang menjadi minatnya. Perempuan keren ini berhasil meraih gelar PhD nya di University of California pada tahun 2003.
Tidak seperti wanita pada umumnya, Prof. Geha sangat tertarik dengan formasi, evolusi dan hancurnya dwarf galaxies (galaksi kecil). Prestasi yang mengantarkan dia di level genius adalah penemuannya tentang galaksi yang hampir tak terlihat yang mengelilingi galaksi kita sendiri, serta materi-materi gelap yang mendominasinya.
Sejauh ini, Geha dengan tim yang dipimpinnya telah menemukan sebanyak 14 galaksi dan masih menyempurnakan teorinya tentang asal jagat raya terbentuk dan mungkin juga membawa defenisi yang lebih mendalam tentang materi gelap atau dark matter. Mirip Hawking, kan?
Ada beberapa penghargaan prestisius juga yang sudah diraihnya. Dia dijuluki oleh  Science Magazine sebagai Brilliants Csientist in the Country (2009) dan tahun 2012-2014 terpilih sebagai Kavli Frontiers of Science Fellow yang diadakan oleh National Academy of Science di USA.
Kerja kerasnya sudah sering diliput oleh Time Magazine, CNN, The Daily Mail dan The John F, Kennedy Legacy Gallery. Hingga kini Gaudi dijuluki sebagai Planet Finder atau penemu planet.
Edward Witten
Usianya memang tidak semuda yang lain, tapi Profesor yang mendapat julukan The Smartest Living Physicist di konferensi kosmologi ini patut kita pertimbangkan. Witten adalah fisikawan di Institute for Advanced Study di Princeton, New Jersey, tempat dia mendapatkan gelar PhD-nya.
Dia meneliti banyak hal luar biasa yang berkaitan dengan String Theory, Quantum Gravity, Supersymmetric Quantum dan bidang fisika matematik lainnya. Witten mendapat penghargaan Fields Medal oleh International Mathematical Union tahun 1990 dan menjadi fisikawan pertama yang memenangkan pernghargaan tersebut.
Namanya tak jarang bersanding dengan Stephen Hawking karena karya dan kontribusi yang sudah dia berikan.Dia juga pernah berkolaborasi dengan Michael Green dalam karyanya yang berjudul Superstring Theory.
Lelaki kelahiran Amerika ini juga terdaftar dalam 100 orang paling berpengaruh dalam majalah Time di tahun 2004 dan sampai saat ini menjadi Fellow of the American Mathematical Society. Beberapa penghargaan bergengsi lainnya adalah Isaac Newton Medal, Pythagoras Prize dan Fundamental Physics Prize.